February 2023
Just in! February 2023 reports have been released from Florida Realtors® detailing recent real estate activity. The reports compare year-over-year data.
Inventory year-over-year continues to climb in Palm Beach County with 4,027 active listings, a 126.6% increase from 2022. The county's supply of inventory reached 3.3 months compared to 1.1 in 2022. The median home sale price also increased 2.7% at $549,500.
"Palm Beach County is continuing to see increased inventory," says Chris Krzemien, President of Broward, Palm Beaches & St. Lucie Realtors®. "With so many options available in the county, navigating the current marketplace with the help of a Realtor® will give consumers the dedicated expertise to make the best decisions on their biggest investment."
The median time to contract in Palm Beach County increased 200% at 39 days. Contact a local Realtor® today because they understand that each transaction is a unique consumer experience and keep up to date with the latest trends, laws and regulations specific to the local communities.
Contact a local Realtor® Anna Zukowski today — Realtors® are the market experts and your advocates in the home buying or selling process.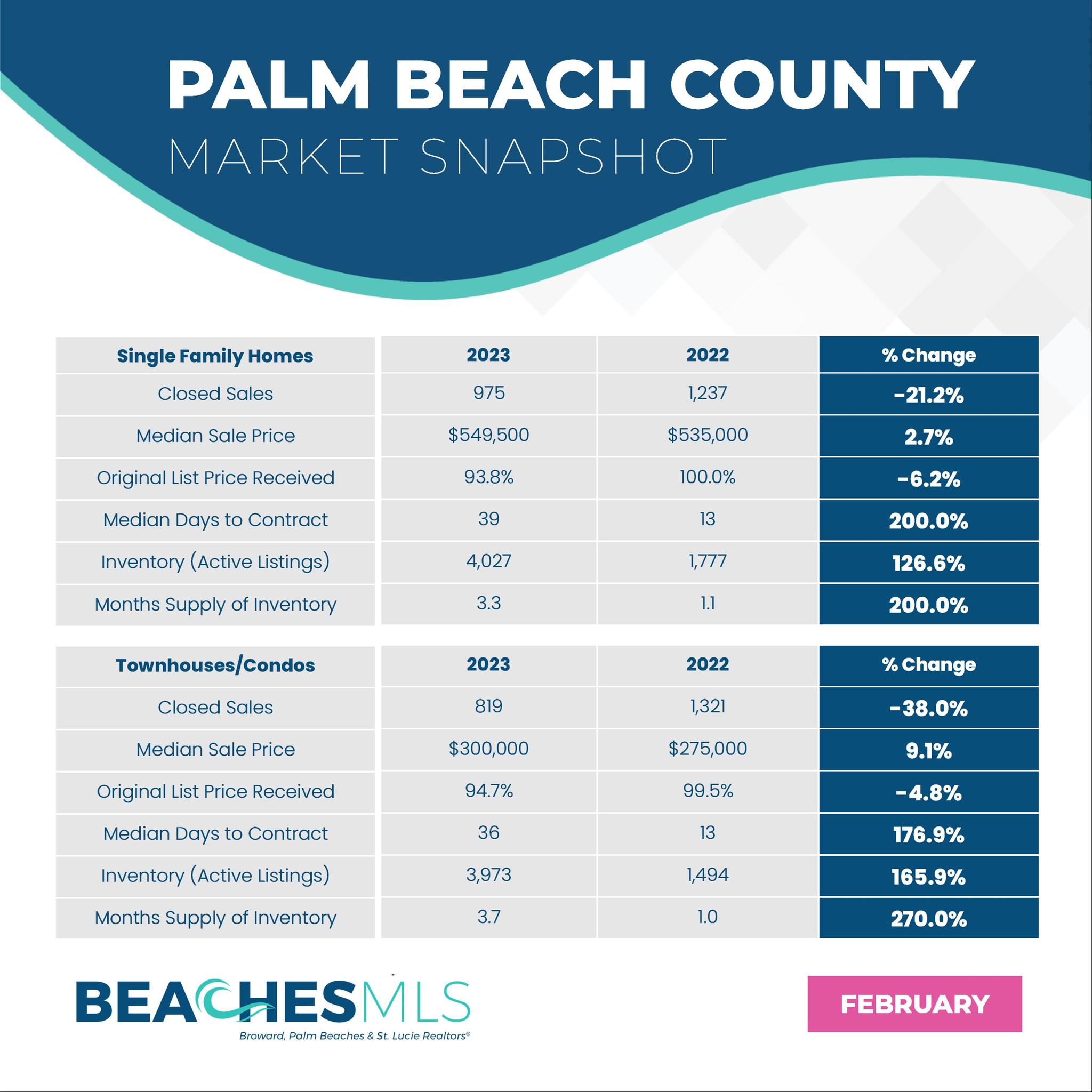 Boca Raton | Delray Beach INVENTORY REPORT