Year End 2022
Just in! Year-end 2022 reports have been released from Florida Realtors® detailing recent real estate activity. The reports compare year-over-year data.
In 2022, the median sale price soared to $571,000, up 20.2%. Inventory continued to rise, with the year-over-year supply of inventory reaching 3.2 months to close out the year.
"There's no doubt inventory has been the keyword in 2022 for South Florida's real estate market! Palm Beach County saw an increase of 190.9% year-over-year. With this trend, we are seeing that the market is changing. With growing inventory and new construction rising, buyers undoubtedly have more options," said Chris Krzemien, President of Broward, Palm Beaches & St. Lucie Realtors®.
Contact a local Realtor® Anna Zukowski today — Realtors® are the market experts and your advocates in the home buying or selling process.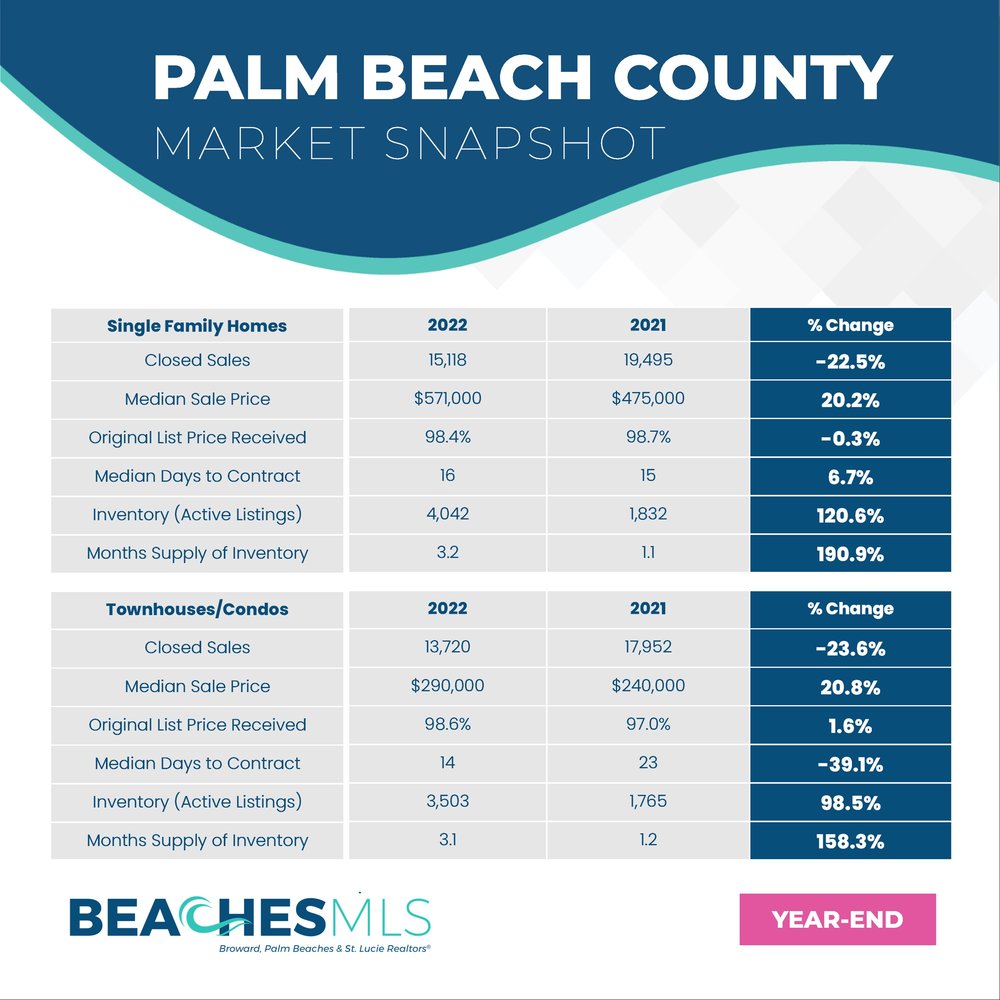 Boca Raton | Delray Beach INVENTORY REPORT