Here are five market updates to help you answer consumer FAQs about real estate. We've taken statistics straight from Florida Realtors®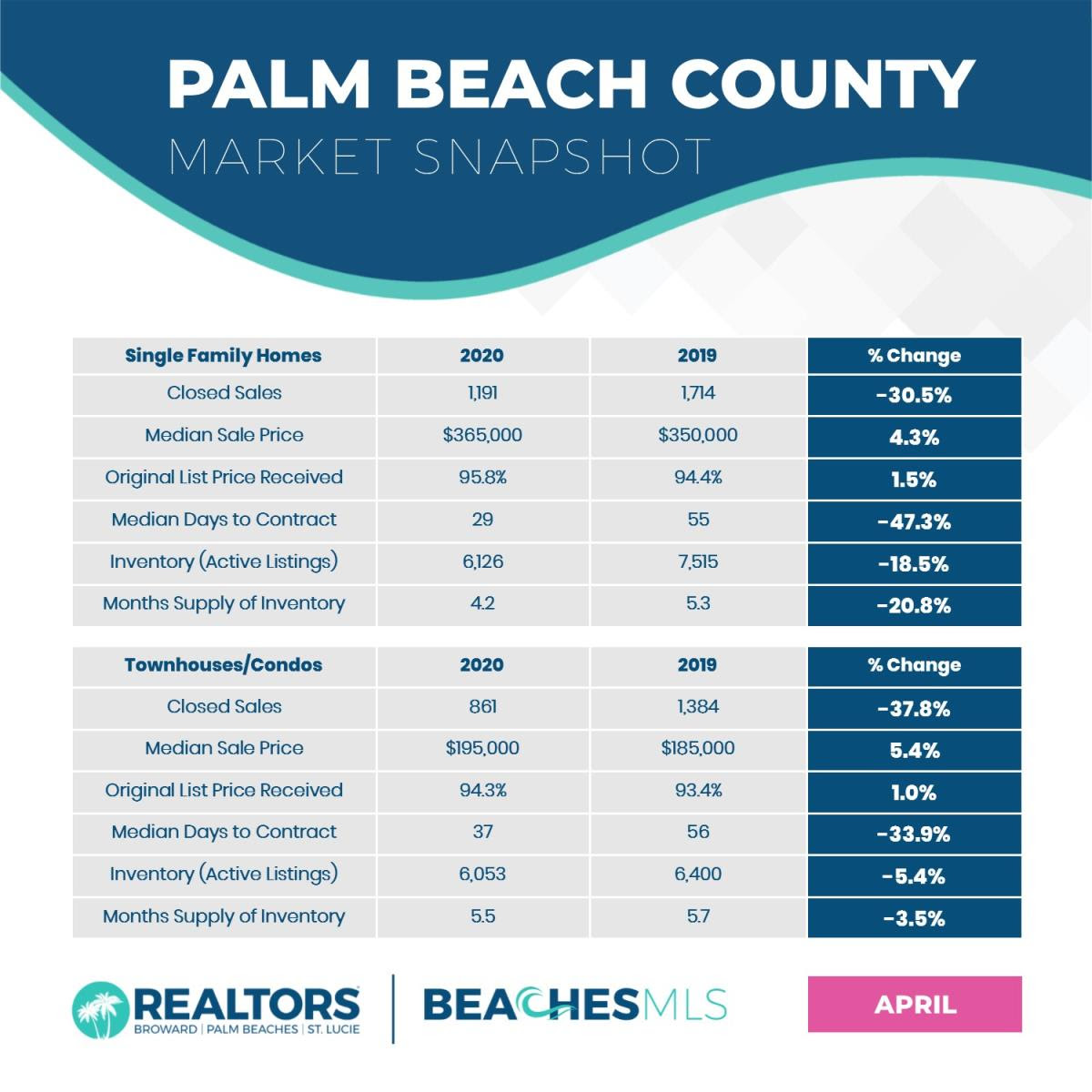 Just in! Newly released market reports from Florida Realtors® detailing recent real estate activity in the Palm Beaches. The reports compare year-over-year data for 2019. Here are statistics on single family homes.
"Median sale price is still on the rise in Palm Beach County! Despite the pandemic, home values rose by 4.3 percent year-over-year to $365,000. That's how strong our market is. Meanwhile, we did see a decrease in closed sales by 30.5 percent, which is understandable as it was necessary to postpone some closings. With the reopening of Palm Beach County, I anticipate that our market will start to normalize over the summer months ahead. Real estate is an essential service, and I want to commend Realtors® for incorporating innovative business practices that allowed buyers to browse properties safely during quarantine. From virtual open houses to virtual showings and everything in between, Realtors® have gone above and beyond to follow, and continue to follow, CDC Guidelines to protect consumers," said Jarrod Lowe, President of Broward, Palm Beaches & St. Lucie Realtors®
If you need more information on how this market data relates to your property in or the property you have been thinking to purchase, please contact Anna Zukowski, your local REALTOR.