Here are five market updates to help you answer consumer FAQs about real estate. We've taken statistics straight from Florida Realtors®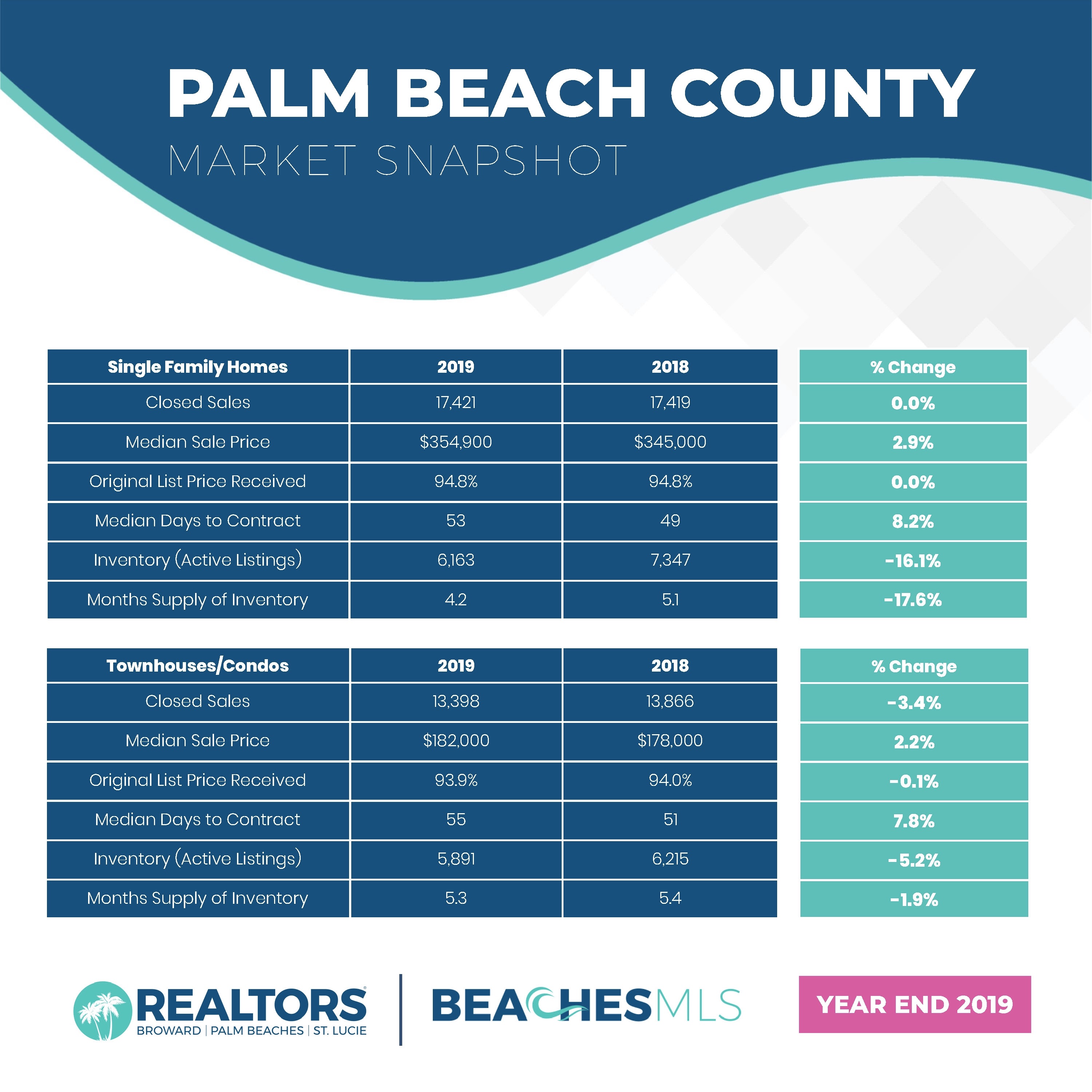 Just in! Newly released market reports from Florida Realtors® detailing recent real estate activity in the Palm Beaches. The reports compare year-over-year data for 2019. Here are statistics on single family homes.
"I have great news for Palm Beach County! Once again, median sale price increased year-over-year, up 2.9 percent from 2018. And in just five years, the median sale price has jumped 25 percent. Palm Beach County homeowners should be excited about the growth that we continue to see," said Jarrod Lowe, President of Broward, Palm Beaches & St. Lucie Realtors®.
It's important to remember that median sale price is our preferred summary statistic for price activity because, unlike average sale price, median sale price is not sensitive to high sales prices for small numbers of homes that may not be characteristic of the market area.
"The Palm Beach housing market is hot, and it's a great time to invest. Call a local Realtor® to discuss what your best financial move is in the current market conditions," continues Lowe.
The Palm Beach County median sale price has seen steady increases over the past five years. The increases are as follows: 5.9 percent in 2015 to $285,000, 7.7 percent in 2016 to $306,953, 7.5 percent in 2017 to $329,900, 4.6 percent in 2018 to $345,000, and 2.9 percent in 2019 to $354,000.
If you need more information on how this market data relates to your property in or the property you have been thinking to purchase, please contact Anna Zukowski, your local REALTOR.